ALBERTO
ORTEGA-TREJO


The beauty of modern
Man is not in the persons but in the
Disastrous rhythm, the heavy and mobile masses, the dance of the
Dream-led masses down the dark mountain.
-Robinson Jeffers


The Smallest Things
For the Harun Farocki's Institut's Labour in a Single Shot.
On quantum physics and human societies
The Smallest Things and D-Zero are two-minute portraits of the abstract and physical labor performed by physicists at the FermiLab Particle Accelerator in Batavia, Illinois.
These portraits were premiered at the screening "Labour in a Single Shot" for the exhibition Re-Working Labor at Sullivan Galleries. Labour in a Single Shot is a travelling platform started by Antje Ehmann and Harun Farocki in 2011.



Freedom, baby, is never having to say you're sorry (The Caravan)
On Protest and Capitalism
Video Installation - at Sullivan Galleries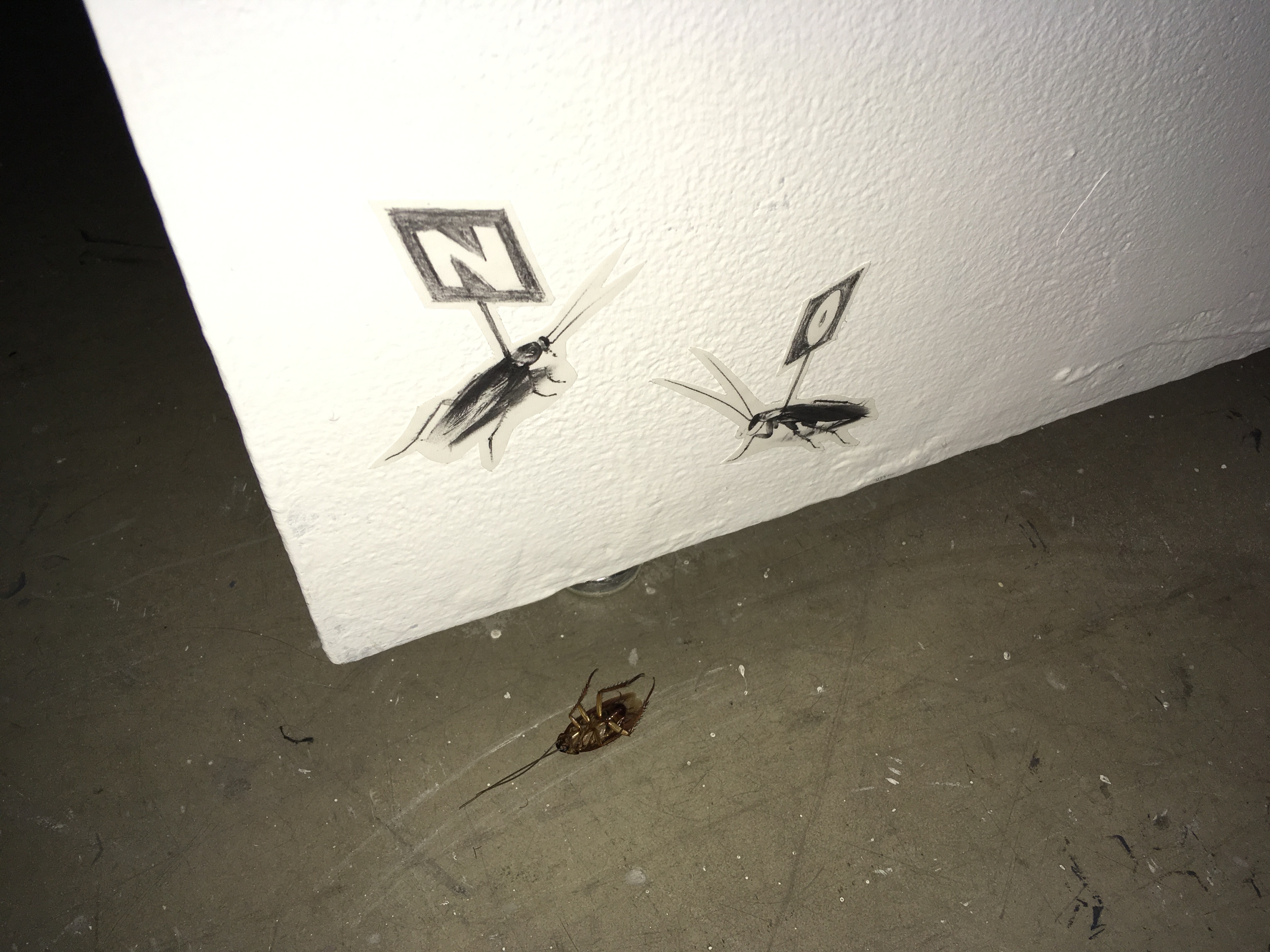 On April 15th of 2019, Tax Day in the United States, I conducted an ambiguous protest with three white limousines in the city of Chicago. Through the choreographies of presidential motorcades, parades, and other performances of power, The Caravan calls into question currents methods of protest, public space occupation and its efficacy in a world where everything is fed and produced by capitalism. Its elements and sites visited (Grant Park, Haymarket Square, Ida B. Wells Blvd, Martin Luther King Drive, etc.) address both the history of protest, class, the problem of Whiteness and the natural phenomena of migration. The flags were flashing the following slogans: Automatic Protest Vehicle, Over Protest, Genuine Privileged Discomfort. The event was documented by a press car and a drone.

Video Installation: One curved 60" and two 48" monitors,

This project was possible thanks to the support of: Ilona Gaynor, Andrea Hunt, Arnold Kemp, Dwayne Moser, Joshi Radin, Jonathan Solomon and Ryan Deemer.


Department of Bi-National Affairs
On post-truth, reality and conflict
At Infernal Court - Extase Chicago
Department of Bi-National Affairs happens as an unexpected response to Ortega's participation in the open call for Border Wall Designs requested by the Department of Homeland Security. Ortega was a member of MADE Collective, the team that proposed to create a new country called

Otra Nation

, shared by Mexico and the USA. The video presents a rant recorded by a videoblogger from Texas that believed that the proposal was actually due to happen and would subsequently dismantle the border. While reading the proposal in its entirety and choking back anger, the woman asks for Donald Trump's help in "stopping this madness." In an attempt to engage in a conversation with a delusional far right reality, Ortega sent a letter to this person pretending to be the new director of Bi-National Affairs for this new nation. There was no response to the letter and the video was removed from the platform afterwards.
-From Press Release for Infernal Court.

For Infernal Court, at Extase Chicago, Ortega repurposed and edited the content of her response into a series of slogans shown on a TV. The font used for the slogans is Joanna Nova, a typeface designed by Eric Gill, known sexual predator and pedophile. Joanna Nova is used for the official branding of the Department of Homeland Security of the USA.
This project is a parallel outcome from the Otra Nation proposal that MADE Collective (from which I was part of) formally submited to the Open Call for designing the US-Mex Border wall asked by the Trump Aministration. Our team proposed the creation of a new country between Mexico and the US, a sort of Utopian Chicano country called Otra Nation that would join both countries as a borderless buffer zone connected by a bi-national Hyperloop.